Philosophy and Experience
Philosophy
The Law Office of Yvonne W. Rosmarin provides quality representation to consumers who have been victimized by unscrupulous and illegal business practices. We help consumers assert their rights and stand up to the businesses that have wronged them. Using consumer laws and regulations, we help to resolve consumers' problems with businesses or companies that use unfair, deceptive, fraudulent or predatory business practices. In appropriate cases, we can file class action lawsuits where others have been treated the same way.
We realize that the amounts of money involved in consumer cases may be small, or even negligible, compared to those involved in other types of cases. However, to consumers who have been wronged, these amounts may represent a significant portion of their income. The illegal conduct may have caused considerable difficulties other than financial loss, as well.
We recognize that your credit report is one of your most valuable assets, essential to credit, employment and insurance transactions in today's financial world. We understand that well-meaning consumers, who truly want to pay their debts, can find themselves in financial difficulty. They can be abused and maligned by debt collectors who do not care about their circumstances. We know the tricks unscrupulous car dealers use in selling and leasing cars, and how easily they can take advantage of trusting consumers.
That is why we treat consumers' problems comprehensively, looking at every possible angle. We apply consumer laws and regulations, empowering consumers and addressing the imbalance created by those who violate these laws. We put the law to work for you.

Experience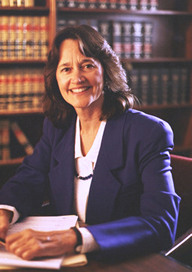 Yvonne W. Rosmarin has over 25 years experience helping consumers, including seven years as a staff attorney with the National Consumer Law Center (NCLC) in Boston. She knows the practices and methods of the auto, debt collection and credit reporting industries, and the types of problems they can cause consumers on a regular basis. Ms. Rosmarin has extensive experience using consumer protection laws to help individuals ripped off and harmed by these scams and practices, both in individual and class actions.
Before entering private practice, she trained other lawyers across the country in consumer law and served as a consultant on consumer cases at the NCLC. She was a participant in the national redraft of Uniform Commercial Code Articles 2 (sales of goods) and 9 (security interests in goods), representing the interests of low income consumers, and has been a Consumer Law Fellow to the Uniform Commercial Code Committee of the Business Law Section of the American Bar Association since 1996.
Co-author of "Sales of Goods and Services" (2nd ed. 1989) a practice manual for lawyers on warranties, lemon laws and other consumer sales law, she has written and spoken extensively on consumer law. Ms. Rosmarin is also co-author of "Consumer Class Actions" (2nd ed. 1990 and 3rd ed. 1995).
Prior to joining the NCLC, Ms. Rosmarin concentrated in consumer law and did extensive work on consumer class action lawsuits as an attorney for the Legal Assistance Foundation of Chicago.
She is a member of the National Association of Consumer Advocates, Association of Trial Lawyers of America, American Bar Association and has been elected to membership in the American Law Institute.

Reported Decisions
Written decisions in cases in which Ms. Rosmarin has been involved include:
Barnes v. Fleet National Bank, N.A., 370 F. 3d 164 (1st Cir. 2004)
Brady v. The Credit Recovery Company, Inc., 160 F. 3d 64 (1st Cir. 1998)
Martin v. Sands, 62 F. Supp. 2d 196 (D. Mass. 1999)
Ritter v. Durand Chevrolet, 932 F. Supp. 32 (D. Mass. 1996)
Ritter v. Durand Chevrolet, 945 F. Supp. 381 (D. Mass. 1996)
National Boulevard Bank v. Thompson, 85 Ill. App. 3d 1145; 407 N.E. 2d 739 (1st Dist. 1980)
City-Wide Realty v. Fryer, 70 Ill. App. 3d 649; 388 N.E. 2d 980 (1st Dist. 1979)